Mailing Address
Basketball Stars of America
c/o Coach Daryn Freedman
547 Burkes Drive
Coraopolis, PA 15108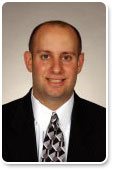 Coach Daryn Freedman has served on the staff of the New Jersey Nets and Philadelphia 76ers of the NBA as well as Division 1 Schools University of Memphis, UMass, Northeastern University and most recently Duquesne University. Freedman served as Assistant Coach and Recruiting Coordinator at Duquesne University, where he signed two straight National Top 25 Recruiting Classes, including 2006-07 Atlantic 10 Rookie of the Year Robert Mitchell.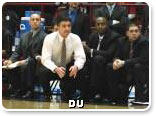 Freedman has also served as Head Coach at Brimmer and May School in Boston, Massachusetts, where he led his team to four straight league championships and the New England Prep School Championship in his four seasons at the school. Freedman has coached and worked with top players such as Chris Paul, Lebron James and Dwyane Wade.
Prior to starting his coaching career, Freedman was a member of the 1996 UMass Men's Basketball Team that advanced to the NCAA Final Four. Freedman earned a degree in Sports Management at the University of Massachusetts and a Law degree at Seton Hall Law School in New Jersey. Coach Freedman currently serves as the President and Director of Basketball Stars of America LLC and Hoop Mountain PA Basketball, companies that provide year round basketball programs in the Western Pennsylvania area. Coach Freedman and his wife Dana reside in Robinson Township and are expecting their first child in April.