Basketball Stars of America recruits top coaches from around the area and from around the country to coach their teams. All of the Basketball Stars coaches share the common goal of individual and team improvement. Below are some of the Basketball Stars of America Directors and Coaches.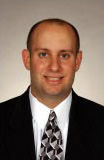 Daryn Freedman, President, Director and Head Coach:
Coach Daryn Freedman has served on the staff of the New Jersey Nets and Philadelphia 76ers of the NBA as well as Division 1 Schools University of Memphis, UMass, Northeastern University and most recently Duquesne University. Freedman served as Assistant Coach and Recruiting Coordinator at Duquesne University, where he signed two straight National Top 25 Recruiting Classes, including the 2006-07 Atlantic 10 Rookie of the Year.
Freedman has also served as Head Coach at Brimmer and May School in Boston, Massachusetts, where he led his team to four straight league championships and the New England Prep School Championship in his four seasons at the school. Freedman has coached and worked with top players such as Chris Paul, Lebron James and Dwyane Wade. Beginning in 2009, Freedman spent 5 years as Head Basketball Coach at Kiski (Prep) School in Saltsburg, PA, where has established one of the top basketball programs nationally. Kiski has been ranked in the Top 15 Nationally each year in Prep Polls and as high as #2 in the Nation! Kiski sent 15 players to Division 1 Basketball in Coach Freedman's 5 seasons and averaged more than 20 wins per season! In September of 2014, Coach Freedman was named the Head Coach at Gateway High School in Monroeville. In his first 2 seasons, Freedman has led the Gators to the WPIAL Playoffs,
Prior to starting his coaching career, Freedman was a member of the 1996 UMass Men's Basketball Team that advanced to the NCAA Final Four. Freedman earned a degree in Sports Management at the University of Massachusetts and a Law degree at Seton Hall Law School in New Jersey. Coach Freedman currently serves as the President and Director of Basketball Stars of America LLC, which provides year round basketball programs in the Western Pennsylvania area. Coach Freedman and his wife Dana reside in Robinson Township with their children Hannah & Max.
Coach Freedman's BSA Teams have won some major National Events including the 2009 AAU National Classic Championship in Orlando, Florida.
Articles about Coach Freedman and his teams: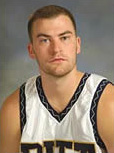 Steve Scorpion, Associate Director/Director of National AAU Teams and Head Coach:
Coach Steve Scorpion, a Pittsburgh native, joined the BSA Staff in the Spring of 2012 after coaching College Basketball in Florida and 1 year at Notre Dame Prep in Massachusetts. Coach Steve was a star player at the University of Pittsburgh – Johnstown. He has a great ability to develop players. In 2014, after serving 2 years as Coach Daryn Freedman's assistant at Kiski Prep School, Coach Scorpion was named Head Coach at Kiski Prep.
Articles about Coach Scorpion and his teams: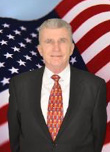 Danny Nee, Assistant Director & Head Coach:
Coach Danny Nee, a legendary College Basketball Head Coach, joined Basketball Stars of America in the Fall of 2015 as Assistant Director and Head Coach. Prior to joining BSA, Coach Nee served as Head Men's Basketball Coach at the US Merchant Marine Academy, Robert Morris University, Duquesne, University of Nebraska and Ohio University. The Brooklyn, N.Y. native topped the 400-career win mark in 2004-05.
Success is nothing new to the Brooklyn, New York native. He has guided his teams to a total of seven NCAA and seven National Invitation Tournaments in his 25 seasons as a head coach. His teams have averaged 16.3 wins per season and won 20 or more games 11 times.
Nee spent 14 years as head coach at the University of Nebraska (1986-00), where he broke Joe Cipriano's school record for wins with 254. Nebraska, which made one NCAA Tournament appearance in 48 seasons prior to Nee's arrival, earned five NCAA Tournament bids under Nee. The Cornhuskers, who won 20 games in a season just four times in 98 previous seasons, won 20 or more games seven times under the guidance of Nee.
Nee's first head coaching job was at Ohio University from 1980-86. In six seasons with the Bobcats, he posted a 107-67 (.607) mark and led the team to two NCAA (1982-83 & 1984-85) and one NIT (1985-86) appearances. He earned Mid-American Conference Coach of the Year honors twice before taking the head job at Nebraska.
Nee cut his coaching teeth as an assistant to Digger Phelps at Notre Dame from 1976-80, where he accompanied the Fighting Irish to four NCAA Tournaments, including a spot in the 1978 Final Four. While at Notre Dame, Nee recruited and coached 10 current or former NBA players.
Nee, who was a teammate of Kareem Abdul-Jabbar (then Lew Alcindor) at New York's Power Memorial High School, was a member of the late Al McGuire's first recruiting class at Marquette University. He captained the Warriors' freshman team for frosh coach Hank Raymonds before a two-year tour of duty in the United States Marine Corps. A Vietnam veteran, he received Combat Air Insignia Medals and an honorable discharge in 1968.
He returned to college at St. Mary of the Plains College in Dodge City, Kan., where he graduated with a degree in English and physical education in 1971. He earned a master's degree in health, physical education and recreation from Kansas State in 1972. Nee is married to the former Janet Scheib, a Pittsburgh native, and is the father of three children - daughter Nora, an undergrad at Duquesne, and sons Patrick and Kevin.
Articles about Coach Nee and his teams:
Dan DeRose, Assistant Director and Head Coach:
Coach Dan DeRose joined Basketball Stars of America in 2012. Coach DeRose has served as The Head Men's Basketball Coach at NCAA Division 2 Chowan College, as well as Penn State-McKeesport and CCBC. Following a successful season as Head Coach at South Park High School, Coach DeRose took over as Head Coach at Penn Hills High School, where he won a Section Championship in his first season.
Articles about Coach DeRose and his teams:

Antonio DiMaria, Head Coach:
Coach Antonio DiMaria had a very successful playing career in College at the University of Utah and Casper College, where he was named 1st Team All Conference and All Region! Coach DiMaria played High School basketball for Bishop Canevin and Nationally Ranked Patterson School, which finished his Senior year ranked #2 Nationally! Coach DiMaria has coached at Moon High School as well as BSA.
BSA Coaches:
BSA Coaches include many top high school coaches and current and former College Basketball Players from the area and all around the country. For BSA Coaches, player development and team development are the most important areas. Coaches are recruited on a year round basis. If you are interested in being a BSA Coach, please call 412-400-1320.